The Mid-Atlantic Regional Center for the Humanities, also known as MARCH, is housed in a 19th century historic row-home. This year marks the third year of the center's residency in the Cooper Street home, and the third year of holiday decorating. This December, Dr. Charlene Mires handed over leadership of the decorating project to Public History graduate student William Krakower, who volunteered vivaciously for the position of lead-decorator.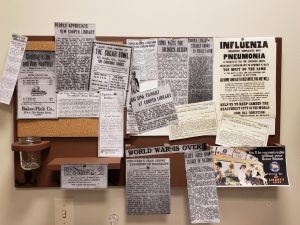 William, along with fellow graduate students and other folks who assisted, sent the MARCH home back in time to 1918, the theme of the decorations being "1918: Christmas at Peace," in honor of the conclusion of World War I. "The plan was for the house to feature traditional 1918 Christmas decorations, and other accoutrements referencing the return of the American Expeditionary Force, the Children's Year Campaign, and the beginning of the Influenza Epidemic in the US," Will shared with his team. "Coincidentally, these tie in very well with the University's theme for their decorating contest: 'Home for the Holidays.'"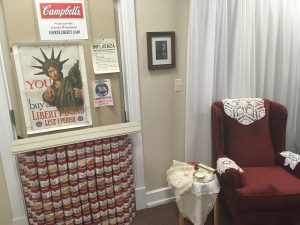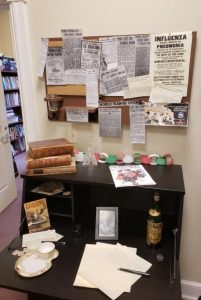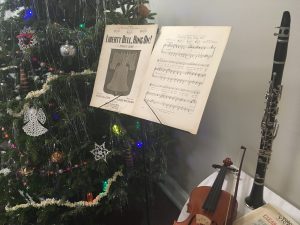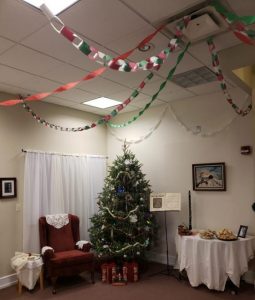 The fully decorated MARCH house made it to the final round of judging for the University's contest, falling in with two other finalists.Chancellor Haddon visited the house today for another look at the 1918 theme; the results of the contest will be announced on Friday, December 14, at the Chancellor's holiday party in the Campus Center, from 2:30-5:30pm. Our fingers are crossed for the MARCH house – awesome job putting this together, William! We are always so proud of the various activities our graduate students are involved in.