The History Department at Rutgers-Camden extends a hearty "thank you!" to the graduate students who represented the department at the annual Rutgers Day event earlier this spring.
According to Samantha Muller, one of the students who headed the department's participation in the event, the day brought overwhelming success for the History department.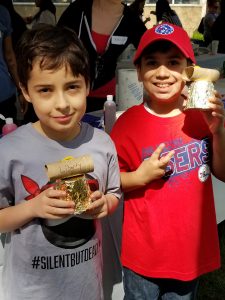 Muller shares that over half of the graduate student cohort was involved in the planning and/or execution of the Rutgers Day activities. The History Department participants partnered with The Arch Street Project, The Encyclopedia of Greater Philadelphia, and two other Rutgers departments: Chemistry and Psychology. Five different public history activities were offered by the volunteers, including: Colonial Kids Games, Symbols in US History (The Liberty Bell and The Eagle), Weaving Crafts and Children at Work, Practice Your John Hancock (Fun with Historical Documents), and Gotcha the Grad Students (using the Encyclopedia to find out more about Philadelphia history)!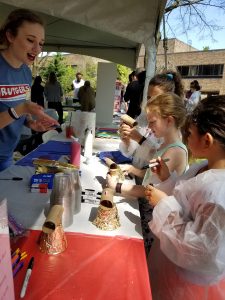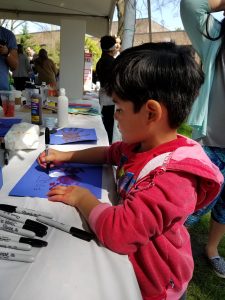 Muller was proud to share that over 125 alumni and their families stopped to participate in the History table's activities. 
In addition, there were quite a few newly admitted students who stopped by the table and asked questions about the History Program. "All had a great time learning more about history and what historians do," Muller says.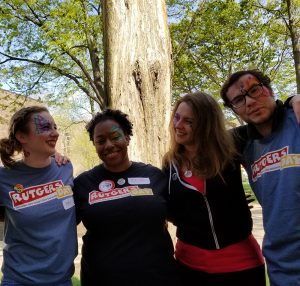 Photos courtesy of Samantha Muller.